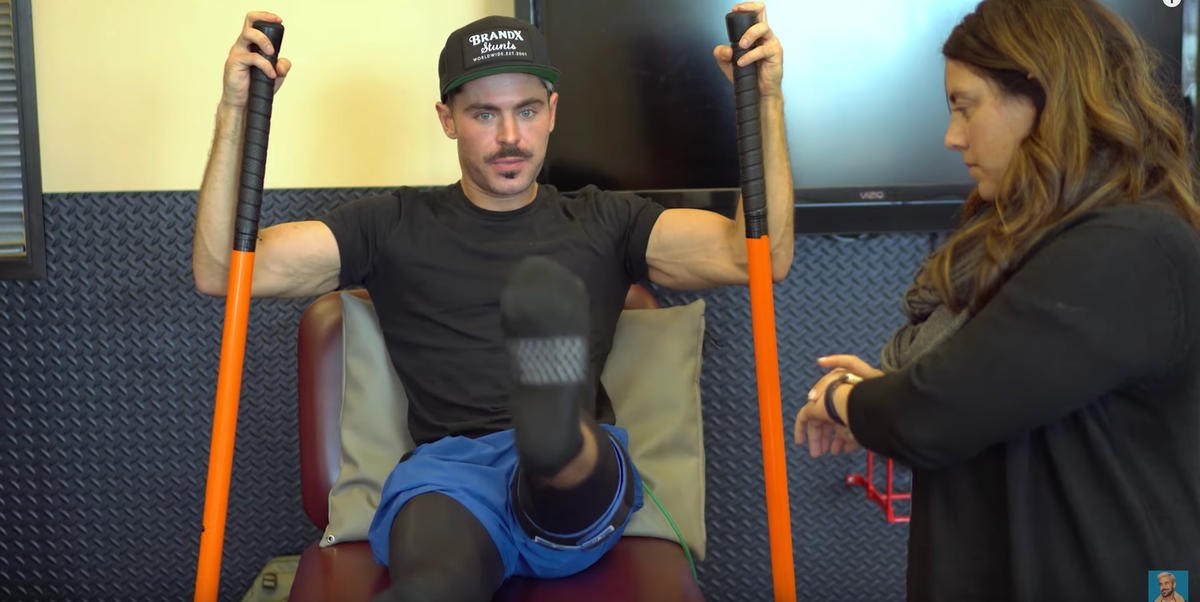 The Zac Efron journey into YouTube ubiquity continues. This time with an insightful and humanizing look at the work the star of Extremely Wicked, Shockingly Evil and Vile put into the recovery from a nasty ACL tear and subsequent knee surgery.
Efron, we know, is no stranger to spending time in the gym to achieve max results. (Just watch the workout he did to get his body ready for Baywatch.) But rehabbing your joint after major surgery is a different kind of beast, and requires care and careful exercises.
Efron, whose past YouTube videos have included workouts with his pal Nina Dobrev and trying to keep up with NFL linebacker Marcedes Lewis, had also posted a video showing how he came to sustain the ACL tear during a ski trip to Park City, Utah last February:
And his first foray into recovery with his physical therapist, Dr. Annabelle Maman:
This time around, three weeks into Efron's post-surgery recovery–he had his patella grafted to reconstruct the ligament–and coming off crutches for the first time, Maman straps a blood flow restriction machine around the actor's injured leg and has him do leg lifts. It's amazing to watch who we know to be an incredibly fit actor struggle through a few reps. Since Efron can't put weight on the joint, he can't lift. So to work the muscles around his new tendon, the blood flow restriction machine creates an environment similar to having it loaded with weight.
It's a smart idea. Men's Health has reported before that recovering from and protecting yourself from ACL injuries often involves building up leg muscles to keep the joint stable.