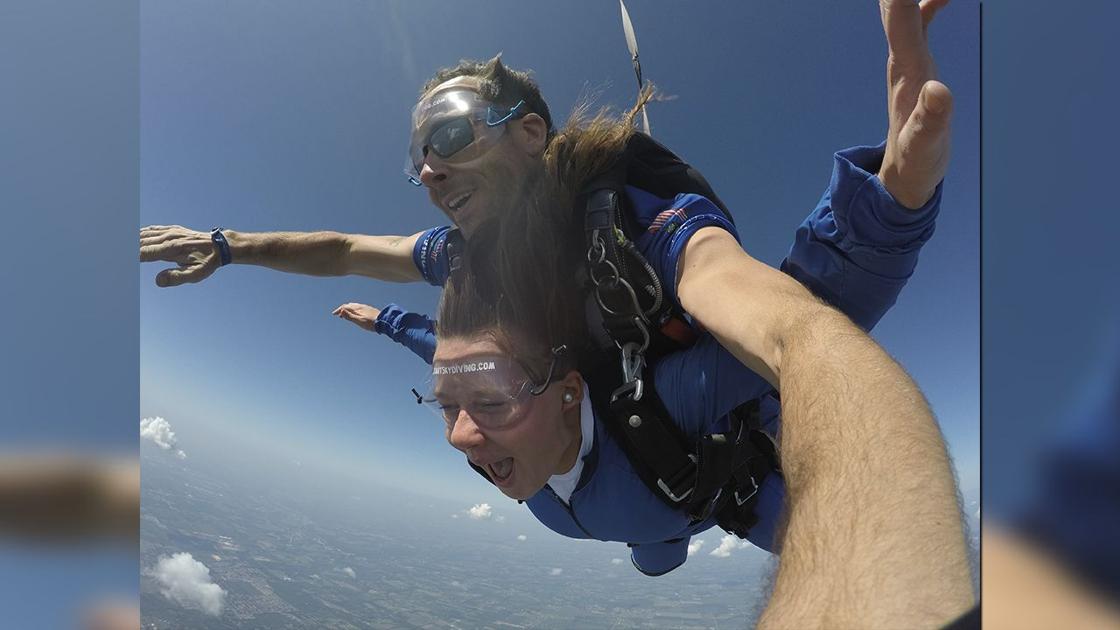 LOUISVILLE, Ky. (WDRB) — Three Shelby County teachers experienced some high-flying adventures over their summer vacation when they went skydiving.
They say jumping out of a plane was their way of proving to their students that they can conquer their fears.
The idea was Megan Baxter's, a teacher at Heritage Elementary.
Baxter made a bucket list of things she wanted to accomplish and conquered one of her biggest fears by skydiving.
She convinced teacher DeeDee Jeffries and Sarah Travis to jump with her.
Now they're using the experience in the classroom to teach students how to conquer their fears.
Baxter said the terror of jumping out of the airplane quickly gave way to the wonder of the experience.
"Once you open your eyes, it's so beautiful and so exciting," she said. "So just taking that risk — and even the fall down is scary, but you can do it."
The teachers are looking for their next big adventure and said SCUBA diving may be the next challenge they try to conquer.
Copyright 2019 WDRB Media. All Rights Reserved.